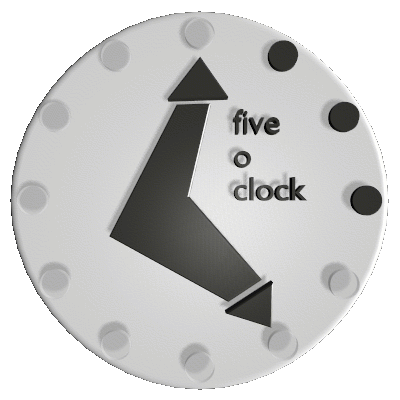 I occasionally suffer bouts of insomnia. I lie in bed at night, keeping myself awake by wishing I were asleep. It's quite painful, really. But lately, I don't even try to go to sleep. I just stay up until the wee hours of the morning because the night time is so much fun. I love staying up late and I love sleeping in the next day. And now it's a sleeping habit that I can't break. And a habit that some consider lazy, others consider weird, and I just consider different.
For two years I taught and conducted high school choir. They were two of the most challenging years of my life. I learned more about myself and this world than I ever have. I learned that there are many different ways to do something right. That different paths can lead to the same desired goal, and you get to think and create and pick your path as you go. And no one can tell you that it's the wrong one, because it only matters that the path you've created for achieving your goal works. There's not a right way to life, really.
But the most important thing I learned from teaching high school choir is that waking up in the 5's almost every day of the week is horrid and should be illegal. No one should have to wake up at 5 AM or 5:30 AM or 5:55 AM. I now make it a point to never wake up in the 5's no matter what. And if for some strange reason I have to, then I am in a horrid mood and don't talk to me. Thankfully, even in my most busy work seasons since teaching, I have been spared from rolling over in the morning and seeing a bright red 5 staring back at my face. Glorious.